Hildene's staff provide an unrivaled amount of dedication to their work and support to our guests. Click on a name for the email link, or call direct. The staff looks forward to hearing from you.
Hildene is currently hiring. For job descriptions and information on how to apply, please follow the links below. No deadlines for applications; positions remain open until filled.

Posted, 03/10/22: Welcome Center Guest Services Associate
Posted, 08/12/22: Full-time, Year-round Docent
*Hildene, The Lincoln Family Home believes diversity in identities, perspectives, and backgrounds, fosters creativity and enriches the workplace for us all. We deeply value different points of view that allow us to include and celebrate the diversity within our company, as well as build out better experiences for our guests and members. We welcome applicants of any race, religion, color, national origin, citizenship, gender, sexual orientation, age, and socioeconomic, marital, veteran, and disability status.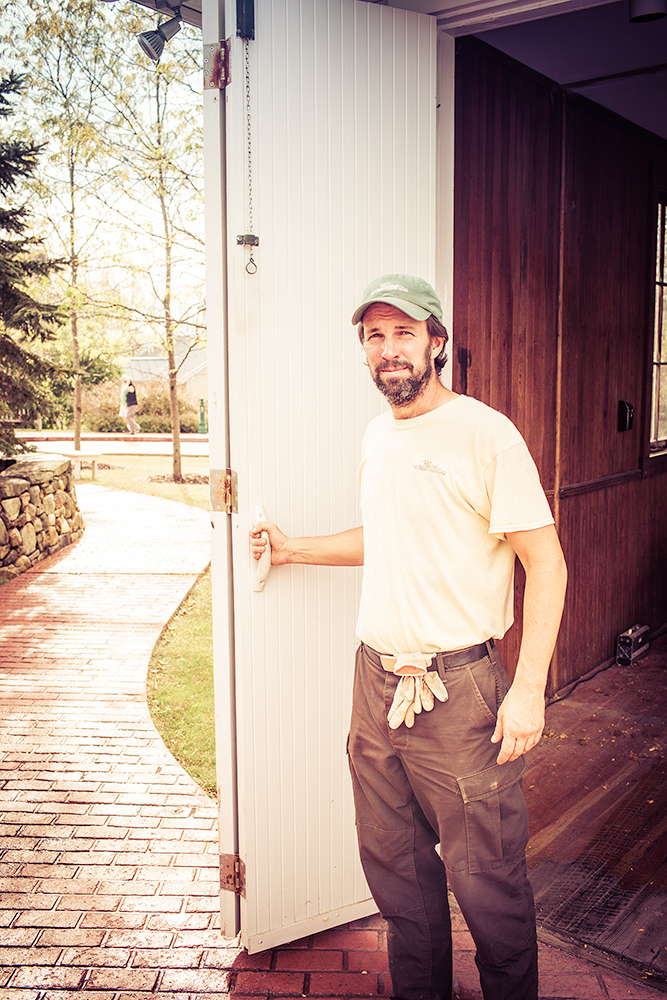 Brian Keefe
President
802-362-3996
Nan Bambara
Advancement Director
802-367-7994
Matt Beattie
Grounds Manager
Craig Borden
Gardens/Horticulture
Sarah Callan
Guest Services & Docent
Katharine Clemow
Head of Housekeeping
Carmine Cole
Private Functions Director
802-367-1144
802-379-5170/Cell
Pam Cullinan
Accountant
802-367-7963
Catherine Dirix
Manager, Guest Services & Retail Operations
802-367-7976
Kara Ernst
Hildene Farm, Animal Care
Sarah Feagan
Docent
Eileen Foster
Administrative Specialist
Christine Furman
Advancement Coordinator
802-367-7964
Peg Galloup
Creamery Manager/Head Cheesemaker
Mariah Goodwin
Hildene Farm, Animal Care
Kate Greene
Marketing & Communications Assistant
802-362-1835
Ann Hausslein
Hildene Farm Gardens Manager & Educator
Misty Hosley
Hildene Farm, Goat Dairy Manager
Carol Johnson
Accounts Payable
Jim Johnson
Grounds Crew
Jesse Keel
Collections & Exhibitions Manager
Eileen Laverty
Group Tours & Volunteer Coordinator
802-367-7962
TJ Lillie
Building Superintendent
Andrea Luchini
Horticulturist & Greenhouse Manager
Lisa Maggio
Assistant Youth Education Director
Patricia G. Michael
Assistant Manager, Welcome Center & The Museum Store
802-367-7968
Stephanie Moffett-Hynds
Programming Director
802-367-7960
Diane Newton
Youth Education Director
802-367-7965
Gary Parzych
Docent
Kimberley Pinsonneault
Hildene Farm Livestock Manager & Educator

Heidi Quattrocchi
Guest Services
Polly Raine
Creative & Marketing Director
802-362-1835
Eric Rose
Gardens/Horticulture
Scott Russell
Buildings & Maintenance
Dennis St. John
Buildings & Grounds
Steve Talbot
Buildings & Grounds
Tom Taylor
Welcome Center, Pullman, Home
Terry Yurko
Hildene Farm Staff
Bob Waibel
Equipment Manager & Buyer