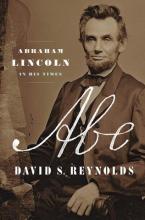 1st DISCUSSION, MARCH 3: Hildene reads Abe!
Please join us for a series of informal discussions about Abe: Abraham Lincoln in His Times, the latest contribution by renowned historian David S. Reynolds. In his book review, author James M. McPherson writes:
David Reynolds's splendid biography is chock-full of fresh information and insights about Lincoln that disprove the adage that nothing new can be said about this iconic American. Focusing on the cultural forces that shaped Lincoln and his contemporaries, Reynolds portrays the gathering storm of sectional conflict that erupted into a war over slavery and disunion in which Lincoln's commitment to freedom and racial justice was grounded in moral commitment as well as political and military exigencies. A work of literary distinction as well as sound scholarship, this biography will take its place as a classic in Lincoln studies.
Hildene will divide the reading into four sections and host discussions via Zoom on Wednesday evenings from 5:30 to 6:30, March 3, 17, 31 and April 14. The gatherings are free and open to the public. Those wishing to attend should register with Stephanie by furnishing their email address via stephanie@hildene.org or by calling 802.367-7960. She will send out a Zoom invitation by March 3. Books may be checked out from your local library or be purchased through The Museum Store, The Northshire Bookstore or your local independent bookstore, or from an online source. Join us!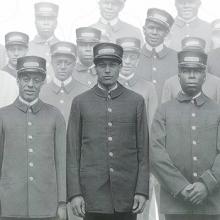 MARCH 11: Pullman Porters, Unsung Heroes
March 11, 5:30 to 6:30pm, join Hildene educators for a virtual program which focuses primarily on the slice of history that spans 100 years from 1863/Emancipation Proclamation to 1963/March on Washington. Participants will learn about the critical role Pullman porters played in the success of the company, how they gave rise to America's Black middle class, their involvement in the formation of the Black labor movement, and how they provided momentum for the civil rights movement. Participants will also gain an appreciation for what it was like to travel and work on a Pullman car and will engage in discussion about the porters' enduring fight for social change and justice in America. ($8 for members; $10 for nonmembers) Registration is required. Please contact Stephanie at (802) 367-7960 or stephanie@hildene.org.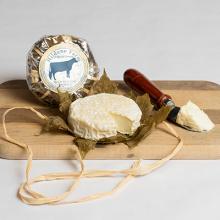 March 25, 2021: INTRODUCING A Virtual Program for Cheese Lovers!
On Thursday, March 25, from 6:00 to 7:00pm via Zoom, join Hildene's cheesemaker, Maarit Ostrow, for an evening of cheese tasting. Ostrow will provide a closer look at the science and craft of cheesemaking, giving an overview of the many factors that make it possible to create such a wide variety of products from just a few ingredients. She will then lead participants in a guided tasting of three of Hildene's artisanal cheeses with a selection of accompaniments from Hildene's Museum Store (cheeses to be picked up in advance). The program will include a brief explanation of the different styles of cheese represented and the microbial processes involved in developing texture and flavor. Dairy Manager Misty Hosley will be available to answer questions about Hildene's herd of registered Nubian goats and the rich milk they produce. Participants will come away with a deeper understanding of how cheese is made and what makes Hildene's product line unique.
The tasting is limited to 20 people and registration is required by March 22. The program, including cheeses, is $22. If you would like a selection of accompaniments from The Museum Store (crackers, Hildene maple syrup, savory jams), the price is $35. Chef Nicholas Disorda (Pangaea Restaurant & Lounge) has also prepared a list of suggested wine pairings.
To ensure the highest quality experience, we will not be able to mail the cheeses. Registrants should plan to pick up their packages at The Museum Store between March 18 and March 25 (closed on March 23 & 24). Staff will deliver to those who cannot stop by The Museum Store, provided they live in the area.
Please contact Stephanie at stephanie@hildene.org or call 802.367-7960.