DEC 2 - JAN 1: Hildene Holidays, Christmas Eve in 1912
Robert and Mary's home is decorated as though it were Christmas Eve 1912. As of December 2nd and through the month, you'll experience the time, traditions, and nostalgia of holidays past. Current COVID protocols suggest there will be limited capacities in the home; masks and social distancing required.
December 4 & 5: Our Home for the Holidays!
The Museum Store welcomes neighbors and new friends. Dressed in all its holiday finery, the spirit of the season abounds in our 115 year old Carriage Barn. The crisp fragrance of pine boughs and sounds of the season offer an abundance of holiday spirit. Visit Saturday, December 4th through Sunday, December 5th and mention this calendar listing for 20% off your total purchase in The Museum Store. Masks currently required regardless of vaccination status. Discount also available for curbside pick-up and online ordering [use code CHRISTMASEVE1912], during those dates. For more information, call 802-362-1564, or email: themuseumstore@hildene.org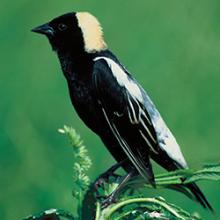 The public is welcome to join a local birding group to conduct a survey of the wild birds present on the grounds of Hildene. The purpose of the walks is to gather long-term data on the presence of birds, their abundance, and changes in populations. Observations are entered into the (Vermont) eBird database where data is stored by the Cornell Lab of Ornithology for free access and international public use. For more information, please contact Stephanie at 802.367.7960.  Meet in the Welcome Center parking lot, 8:00am. Participants are asked to wear a mask (in the case of shared transportation) and practice social distancing. Free.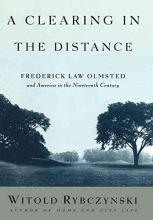 December 15, ONLINE: Hildene Reads, A Clearing in the Distance
Hildene Reads will host a discussion of Witold Rybczynski's A Clearing in the Distance on Wednesday, December 15, 6:00-7:00pm via Zoom. Frederick Todd was the landscape architect who designed Hildene's upper grounds for Mary and Robert Lincoln.  Because he apprenticed with the firm Olmsted, Olmsted and Eliot, we thought it would be fun to learn more about the great American landscape architect Frederick Law Olmsted some of whose theories informed Todd's designs.  (Todd himself would go on to be considered the "father of landscape architecture" in Canada.) Books may be purchased at Hildene's Museum Store. To register for this free event, please email Stephanie: stephanie@hildene.org or call (802)367-7960.