2024 Lincoln Essay Competition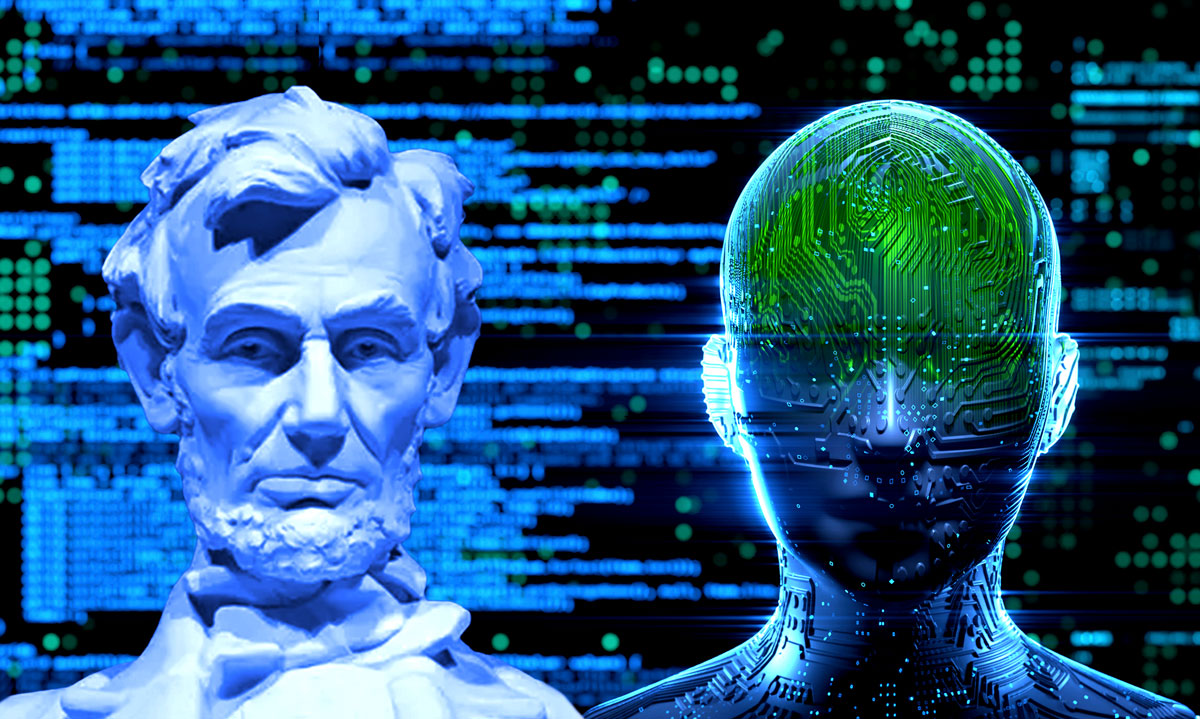 "…in the world's history, certain inventions and discoveries occurred, of peculiar value, on account of their great efficiency in facilitating all other inventions and discoveries."
—Abraham Lincoln, in his 1858 Discoveries and Inventions lecture

PROMPT:     
President Lincoln had a life-long interest in technology, believing in the power of human innovation to improve lives. In his Discoveries and Inventions lecture, he reflects on some of the essential human innovations that have shaped the course of history (speech, writing, the printing press, steam-power, etc.). Today, the emergence of artificial intelligence (AI) technology has the potential to make a similarly profound impact on society. 
With this in mind, please answer the following prompt in 500 words or fewer: 
Select a subject or field that interests you and explore the potential impacts of artificial intelligence (AI) within that area. Provide a specific example of how AI could positively influence this field, as well as one example of how it could be detrimental. Based on the examples you've provided, explain whether you believe the benefits outweigh the risks to your chosen area of interest.
Deadline for submissions: February 12, 2024
2024 Educator Introduction Letter        
2024 Student Application        
2024 LEC POSTER
---
LEC BACKGROUND: 
For the past seventeen years, Hildene has administered the Lincoln Essay Competition informed by our mission: Values into Action. Using Abraham Lincoln's legacy as touchstone, Hildene seeks to inspire young people to tackle important issues, underscoring the responsibility each of us has to help make our world a better place. The competition is open to all eighth graders in the state of Vermont, whether they enter as part of a class assignment or on their own. Essays are judged on the student's understanding of the subject, as well as on their ability to convey that understanding through good writing.
The inspiration and prompt change yearly and are published in late November/early December, along with instructions for applying, rules, guidelines, tips and a sample assessment rubric. The Lincoln Essay Competition supports 8th Grade Common Core State Standards for English Language Arts Literacy in Writing, as well as the C3 Framework for Social Studies.
The competition is judged in four regions. Home-schooled students are encouraged to enter and will be judged as a member of the region in which they reside. Judges come from a variety of backgrounds, ethnicities, geographical locations, vocations, religions, genders, etc., and include a mix of new and repeat judges every year.  The judges never see anything that identifies the student, their address or the school they attend.
Winners receive certificates, and cash prizes. Each region has a first, second, and third place winner. Honorable Mentions are by discretion. We emphasize to all students and their educators that the most important aspect of the competition is the process of examining a tough issue and endeavoring to articulate a well thought-out and compelling response to it. We commend all participants who show their best effort in offering genuine responses under the very particular expectations and standards of Hildene's 8th Grade Lincoln Essay Competition.
2023 Lincoln Essay Competition Winners
2023 Lincoln Essay Competition First Place Essays 
2022 Lincoln Essay Competition Winners
2022 Lincoln Essay Competition First Place Essays
2021 Lincoln Essay Competition Winners
2021 Lincoln Essay Competition First Place Essays
2020 Lincoln Essay Competition Winners
2020 Lincoln Essay Competition First Place Essays
2019 Lincoln Essay Competition Winners