News
News Highlights and Press Releases from Hildene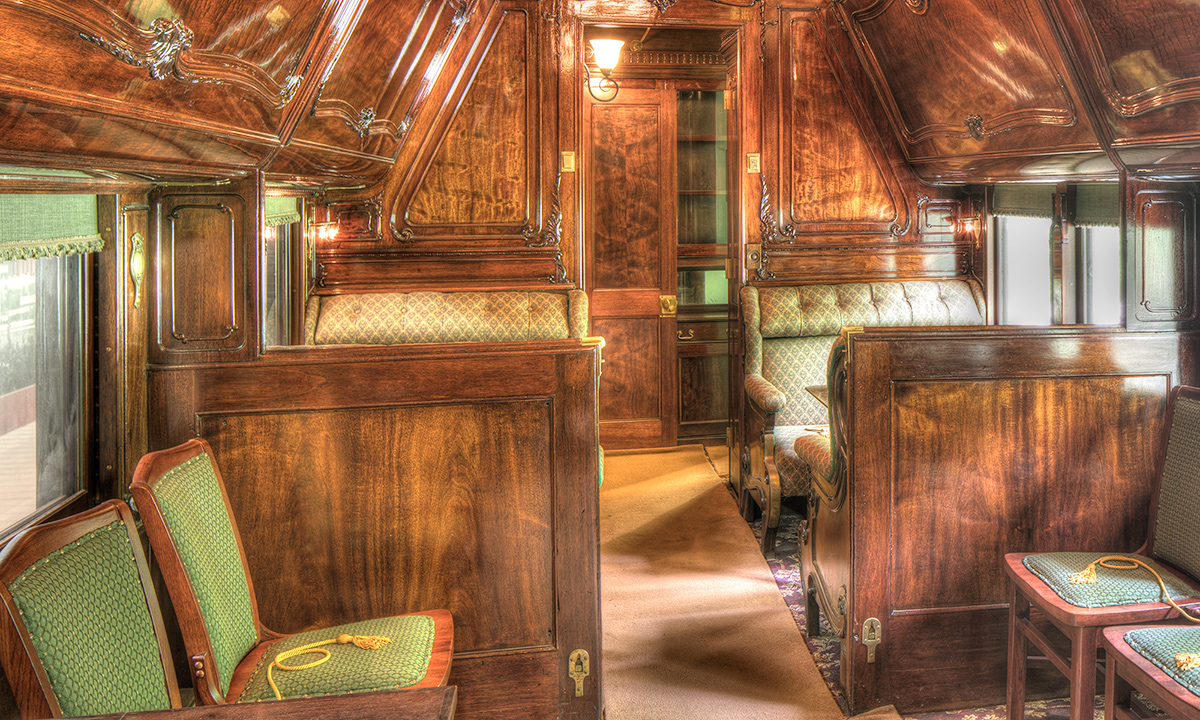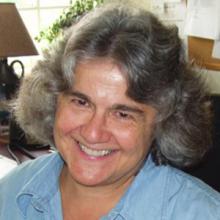 Hospitality Award is Announced for Hildene's Paula Maynard
Berlin, VT (March 14, 2019) – The Vermont Chamber of Commerce will honor all the Hospitality Award Winners at the 36th Annual Vermont Tourism Summit on April 4th, 2019 at the Doubletree by Hilton, Burlington. 
"These awards celebrate our hospitality and tourism industry's vast contributions to the economy and acknowledge these award winners as stand-out achievers within Vermont," said Ronda Berns, Vice President of Tourism for the Vermont Chamber of Commerce, who will be presenting the awards. "These are the individuals who exemplify the Vermont brand," she added.
The 2019 Vermont Chamber Chef of the Year is Chef-Owner Sarah Natvig of The Black Krim Tavern in Randolph. This award recognizes an individual with a proven history of supporting Vermont's agricultural economy using local food and products.
Sarah's passion for cooking and using foods from the local region is reflected in her creative seasonal menus that change weekly. She has created the perfect farm-to-table restaurant, sourcing foods and products from surrounding farms as well as her very own farm, the Pebble Brook, in Braintree that she co-owns with her husband. Sarah is a graduate of the New England Culinary Institute.
The 2019 Vermont Chamber Restaurateur of the Year is Brian and Karen Zecchinelli of the Wayside Restaurant, Bakery & Creamery in Montpelier. This award honors restaurateurs who continue to demonstrate excellence in restaurant operations and management.
Karen and Brian's commitment to their staff, buying locally produced foods, the environment, community service and serving their valued customers has been unwavering at this iconic restaurant for over 20 years. Harriet and the late Eugene Galfettii entrusted their daughter and son-in-law to follow in their footsteps. Brian and Karen have carried it forward, now reaching 101 years, keeping the family traditions at The Wayside alive and well. 
The 2019 Vermont Chamber Borden E. Avery Innkeeper of the Year is Peter MacLaren of the West Hill House B&B in Warren. This award is designed specifically for individuals who continue to demonstrate excellence in the operation and management of a Vermont bed & breakfast, inn, hotel or resort, and a commitment to the growth of the local community. 
Being named Trip Advisor's #1 B&B in the Mad River Valley, and in the top 10 for all of Vermont, is an incredible accomplishment and indicator of just how great of a property this inn is and the customer service it provides to their guests. Peter's commitment to the local community is evident through his membership and board positions with the Mad River Valley Chamber and as an active participant with several other membership organizations to help grow Vermont and to lobby for pro-tourism legislation throughout the state.
The 2019 Vermont Chamber Tourism Partner of the Year is Paula Maynard of Hildene, The Lincoln Family Home. This award is for an individual who is a leader in supporting and promoting the hospitality industry in Vermont.
Vermont is strong because of the dedication of people like Paula. She has excelled in her multiple roles at Hildene, serving as the Group Tour Director, Press Director and Volunteer Coordinator. Her personal touch, and warm welcome to all who visit, benefit everyone throughout the state and beyond. She is a true ambassador for Vermont. She is a member of the Vermont Attractions Association board and serves on the Vermont Travel and Recreation Council, plus is dedicated to the regional branding initiative of The Shires of Vermont DMO and The Shires Byway since its beginning.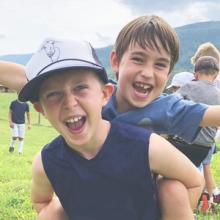 2019 Hildene Summer Camps and Youth Corps
Spring has arrived at Hildene, The Lincoln Family Home and summer is just around the corner.  Guided by its mission, Values into Action, Hildene offers a broad spectrum of options appropriate for children from 1st through 6th grades.  Perennial favorites like Nets, Buckets and Boots, The Wild and Wonderful World of Plants, Farm Camp and others will return this year.  New in 2019 are Community Building & Woodland Adventures and Pollinator Power. Detailed descriptions of the camps, fees, and printable registration forms are online at www.hildene.org/schools/camps.html. 
Hildene camps are limited to 12 campers and are a week long.  All camps run from 9:00 am to 3:00 pm and campers gather first at the Lowerre Family Youth Education Building before heading outside.  To request a brochure, call Education Director, Diane Newton at 802.367.7965, or email.  
Hildene Youth Corps is a two week summer program for highly motivated young people entering 7th or 8th grade. The 2019 Youth Corps project will be to construct a boardwalk within Hildene's forested wetland to allow more people access to explore this unique and special habitat.  For more information about the Youth Corps visit www.hildene.org or contact Youth Education Assistant, Lisa Maggio, at 802.367.7983 or by email.
Apple Tree Pruning at Hildene
On Sunday, March 15, Arborist, Joe Blair will demonstrate apple tree pruning on the grounds at Hildene. Blair will focus on two forms of pruning:  corrective pruning for ornamentals and pruning to increase productivity for apple-bearing trees.  He will demonstrate these techniques on the Lincolns' historic apple trees.  There will be time for questions and answers throughout.  1:00 to 3:00 pm. This Hildene horticultural program is free and open to the public.  Check in is at the Welcome Center.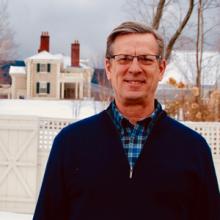 Hildene Announces Leadership Transition
The Trustees of Hildene, The Lincoln Family Home, are pleased to announce their choice of Brian Keefe of Manchester to succeed Seth Bongartz as President, effective January 1, 2020.
Keefe will join Hildene's staff on March 1st and will serve as Special Assistant to the President through 2019. These ten months will allow him to learn the intricacies of the operation, get to know staff, volunteers and donors, and make it possible to achieve a smooth transition next winter.
"We were attracted by Brian's accomplished career of public service and engagement," said Ken Moriarty, Chair of Hildene's Board of Trustees. "We are very fortunate to have someone of his caliber available to begin working now, to succeed Seth Bongartz in ten months' time."
Brian Keefe served many years as a legislative assistant to the late Vermont U.S. Senator Jim Jeffords. Upon Sen. Jeffords' retirement, Keefe held a senior executive position at Central Vermont Public Service, before its purchase by what is now Green Mountain Power. He served as chair of the Manchester Planning Commission and was elected to the Vermont House of Representatives.
"As we got to know him better, it became clear to us that, in addition to his professional qualifications, Brian Keefe has lived the values that Hildene espouses," Moriarty went on to say.
Keefe said, "I am thrilled by the opportunity to work with such a world-class organization.  Seth has assembled a talented staff, as well as an array of dedicated supporters.  Hildene is a unique place, with immaculate grounds, diverse activities and rich ideals. It makes a difference in peoples' lives.  I look forward to joining the team!"
Said Bongartz, "I couldn't be happier. On a personal level, I like Brian a lot and I look forward to working with him for the balance of this year. I have also watched Brian's career unfold over the years and have been impressed by his thoughtfulness, respect for others, deep knowledge of the issues and his effective leadership skills. It is deeply gratifying to know that Brian will be here next year to do his part to take Hildene to the next level."
Although Bongartz is stepping down as President at the end of 2019, he will remain connected to Hildene as a part-time advisor to the new President.
Hildene is the 412 acre estate and home of President Abraham Lincoln's son, Robert Lincoln, statesman and successful industrialist.   The cultural heritage site is focused on 21st century social, environmental, and educational goals as seen through the lens of history, preservation, conservation and sustainability.  It's mission: Values into Action.  Hildene, The Lincoln Family Home is open daily year round, from 9:30 to 4:30. To learn more visit www.hildene.org.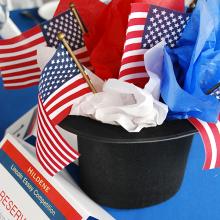 Hildene Essay Competition Submissions Due
In December of 2018, application packets for the 13th annual Hildene Lincoln Essay Competition were distributed to teachers of 8th grade English, history, and social studies, and to librarian and homeschool networks statewide.  With all materials available online here, interested students are able to enter the competition independently as well.   Each student's essay and application must arrive by mail or by hand at Hildene, on or before President Lincoln's birthday, Tuesday, February 12, 2019.  Hildene is open 9:30 am to 4:30 pm daily.
Throughout history, people have been forced to reckon with difficult issues and have passed through what Abraham Lincoln might call, "fiery trials."  This year's participating Vermont eighth graders have been asked to identify a current change agent with the following prompt: Pick one person who inspires you because they have chosen to take on a daunting societal challenge.  This challenge could be within their community, their state, their nation, or the world.  Describe the challenge this person is tackling, the actions they are taking, the character traits that compel them to act, and the lesson(s) you draw from their example.
To encourage participation from all parts of the state, the design of the competition was reconfigured. In place of one statewide competition, there are now four regions.  A first, second and third place winner will be chosen from each region. In addition, the judges may choose up to four honorable mentions from anywhere in the state.  Students enter the competition according to the region in which their school is located.  Home-schooled students will enter according to the region they live in.  
Essays will be evaluated by a panel of judges.  Winners will be notified in early April.
A celebratory luncheon will take place at Hildene on Sunday, May 19, 2019.  The first place winner from each region will receive $600.00 and each will be required to read her/his essay.  All winners must attend the luncheon to receive their checks and certificates: Second Place, $300; Third Place, $200; and up to four Honorable Mentions of $100 each. 
If students have questions or would like to receive a packet by mail, call Stephanie at 802.367.7960 or email her.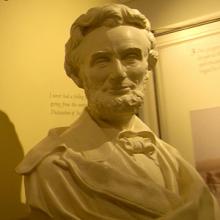 Two Birthdays … Two Destinies … Two Must See Exhibits at Lincoln's Hildene
Within a span of 23 days this year, Americans will celebrate the birthdays of two iconic American heroes, honoring Civil Rights leader Martin Luther King on January 21, and President Abraham Lincoln on February 12.  One of the nation's most important Lincoln sites, Hildene, The Lincoln Family Home, offers visitors two insightful exhibits, "The American Ideal: Abraham Lincoln and the Second Inaugural" and "Many Voices."  Both of these exhibits cast a light on the values these men shared.  While born more than a century apart, there is no doubt that both were committed to the words of the Declaration of Independence, "We hold these truths to be self-evident that all men are created equal, that they are endowed by their Creator with certain unalienable rights, that among these are Life, Liberty, and the pursuit of Happiness." 
 
"The American Ideal" focuses on what is considered to be one of the greatest presidential speeches.  In addition to President Lincoln's words, among the many artifacts guests will encounter, is one of his iconic stovepipe hats left in existence and one of his personal bibles. 
 
"Many Voices", located at the meticulously restored 1903 Pullman car, Sunbeam, features a timeline that begins in 1863 with President Lincoln's Emancipation Proclamation and ends with the 1963 March on Washington for Jobs and Freedom, where Reverend King delivered his "I Have A Dream" speech.  The exhibit focuses on the many voices of those involved with cars like Sunbeam: the Pullman Company, its wealthy passengers, the black Pullman porters, and the voices of Hildene guests who may be encountering, for the first time, the provocative piece of history this exhibit reveals.  
 
While "Lincoln's Second Inaugural Address" and Martin Luther King's "I have a Dream Speech" are separated by nearly 100 years, both mark important eras in our nation's history, both are compelling, and each has had a dramatic impact on the social conscience of the nation.  
 
Hildene guests are invited to visit presidential son Robert Lincoln's home and exhibit; the restored 1903 Pullman car, Sunbeam and exhibit; the goat dairy and cheese-making facility; Dene Farm; The Museum Store, and the Welcome Center, where the guest experience begins. 
 
Hildene is open year round from 9:30 to 4:30.  Admission is required and is $23.00 for adults and $6 for children 6-16.  Members, volunteers and children under 6 are free.  Guided tours are offered daily at 1:00 with an advance reservation for an additional $7.50 per person.  Whether for the first time or for a return visit, The Lincoln Family Home at Hildene is a fun filled winter destination. Based on weather and trail conditions guests can x-country ski or snowshoe to each venue and access approximately 12 miles of ungroomed trails on natural snow.  Ski and snowshoe rentals are available for a fee and for use on site only.  To learn more, visit www.hildene.org, Facebook, email info@hildene.org, or call 802.362.1788. 
 
Hildene president, Seth Bongartz, to step down
Hildene president, Seth Bongartz, has announced his intention to step down as president at the end of 2019, providing the board of trustees a full year to find his replacement. Said Bongartz, "At the end of 2019 I will have been in my current role for eighteen years. We have accomplished a lot. There is a lot more to do, but I have to accept that will always be the case. I will have turned sixty-five and it is simply time for me to focus on my family, friends and personal interests in a way I haven't always been able to."
 
Laine Dunham, Hildene's vice president and creative director, will also step down, with a slightly earlier departure at the end of September. "My time at Hildene has afforded me the extraordinary opportunity to work on a myriad of challenging projects and, in the process, to work with a passionate, talented and dedicated team of people.  I look forward to seeing the heights to which the next administration will take Hildene." 
 
"Laine let me know of her plans several months ago," said Bongartz. "She brought a lot of relevant experience to Hildene and, in addition to her brilliant design work on our new and renovated buildings, she has helped instill a higher level of professionalism to the entire operation. She has been an indispensable part of Hildene's success."
 
Kenneth Moriarty, chair of Hildene's board of trustees, credits Bongartz and Dunham with transforming Hildene from a house museum to a thriving world-class cultural heritage site, deeply rooted in its home soil. "The Board has known that both Seth and Laine were approaching the time when they would understandably be thinking about retirement. It was a bit of a jolt when the time actually arrived but, there is nothing like going out at the top of your game."
 
Moriarty further stated, "We join all friends of Hildene in gratitude for the dedication they have brought to successfully realizing the true potential of Hildene to become one of the most important Lincoln sites in the country."
 
Bongartz said, "While this will be my last year, I will not be on a glide path to retirement. I plan to give Hildene every ounce of energy I have until December 31, 2019. We have a lot to do and it is very important to me to leave Hildene in the very best position possible for my successor."
 
Following his retirement, Bongartz will remain connected to Hildene as a part-time consultant for the new president.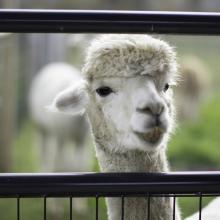 Fiber Arts Workshop at Hildene: Handmade for the Holidays
On Sunday, October 28, from 2:00 to 4:00 Hildene will offer a Fiber Arts Workshop.  After visiting the Dene Farm sheep, alpaca, and rabbits, participants will use fiber from these animals to create their own decorative felted bar of Hildene goat milk soap using   traditional felting techniques.  
 
Participants must check in at the Welcome Center, where transportation to the workshop will be provided.  $30 for members/$35 for non-members includes all materials.  Registration is required by Friday, October 26 and the workshop is limited to 15 participants. Contact Stephanie at 802.367.7960 or stephanie@hildene.org.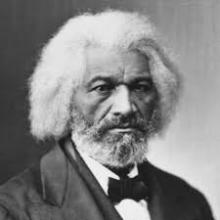 Shared Reading of Abolitionist Frederick Douglass Fiery 1852 Speech at Hildene
At 10:00 am on July, 4, Hildene, The Lincoln Family Home, will host a communal reading of Frederick Douglass's fiery 1852 speech, "The Meaning of the Fourth of July to the Negro."  The shared reading will be followed by a discussion led by Hildene President, Seth Bongartz, and light refreshments. The program is free and members of the community are invited to take part in the communal reading. 

On July 5, 1852, Douglass, a former slave and leading abolitionist, begged the "race question" at an event in Rochester, NY, commemorating the signing of the Declaration of Independence.  "Fellow-citizens," he began, "Why am I called upon to speak here to-day?  What have I, or those I represent, to do with your national independence?  Do you mean, citizens, to mock me, by asking me to speak to-day?  What, to the American slave, is your 4th of July?" 

By hosting such events during the celebration of this nation's independence – its freedom from Great Britain and its tyranny – the community is invited to think about and discuss race and citizenship now, more than a century and a half later. 

Hildene joins the Vermont Humanities Council, Community Change Inc., and others in this statewide effort.  The text of this speech, as well as accompanying materials, are available online at the Vermont Humanities Council website, www.vermonthumanities.org. 
For more information, please contact Stephanie@hildene.org or 802. 367.7960.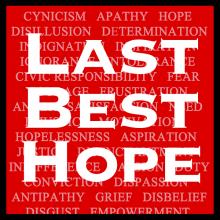 Is America's Democracy in Danger?
Is America's democracy in danger? By any measure, it would seem the tenor of current political discourse on the national level is both distasteful and divisive, giving rise to despair and worse, apathy.  With the steady weakening of faith in key governmental cultural institutions, erosion of political norms and fast approaching mid-term elections, there is much at stake. Why is this happening and how do we fix it? Is the same loss of faith in democracy occurring in Vermont?  What is required of the citizenry of this country to protect and nurture our democracy?
 
Members of the community inclined to take on these questions and engage in thoughtful dialogue are invited to gather under the Hildene event tent on Tuesday, September 25, from 5:30 to 6:30 with two prominent Vermont leaders for an important and timely moderated panel discussion.  This event is the third in "The Last Best Hope" series, inaugurated in 2014.  "Last Best Hope" highlights individuals who have engaged in something larger than themselves, changing the world for the better and inspiring others to answer the call to action.  President Lincoln underscored the vital importance of such engagement when he said, "We cannot escape history … we here hold the power and bear the responsibilities … we shall nobly save or meanly lose the last best hope of earth."  
 
This year's speakers, Sue Minter and Brian Dubie, are both familiar faces in the Vermont political landscape.  Minter, President and CEO of Special Olympics Vermont and former state representative and Secretary of the Agency of Transportation, was the Democratic candidate for Vermont Governor in 2016.  Dubie, a captain for American Airlines and strategic advisor to growing companies, was the Vermont Lieutenant Governor from 2002 to 2011 and a candidate for Vermont Governor in 2010. 
 
These leaders exemplify the spirit and determination required if democracy is to survive.  Dubie and Minter both put themselves on the line when they ran for the office of Governor of Vermont.  Both lost their elections and both made personal sacrifices.  Even so, both were clearly mindful of their civic responsibilities and the right of voters in our democracy to have a choice at the ballot box.  They will discuss the meaning of participation, win or lose, and why Americans must take seriously their obligation to engage constructively in the processes required for a vibrant democracy.
 
Following the moderated discussion, community members will have the opportunity to ask questions and share their thoughts.  "Last Best Hope" is free and open to the public.  Seating is limited and reservations are strongly recommended:  email Stephanie@hildene.org or call 802.367.7960.  To learn more about Hildene, go to www.hildene.org.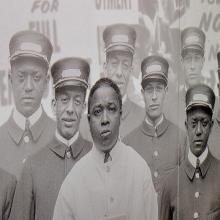 Hildene and Pullman car, Sunbeam
Robert Lincoln, son of the Great Emancipator, Abraham Lincoln, built his ancestral home, Hildene, in Manchester, Vermont in 1905. The 412 acre estate was home to three generations of the President's descendants.  The thought provoking exhibit at the 1903 Pullman palace car, Sunbeam, paradoxically links the presidential son with his famous father.  The meticulously restored executive car came off the line during Robert Lincoln's tenure as Pullman Company president.
 
The Pullman Company at the turn of the century was the largest manufacturing company in the world. It was also the largest employer of African Americans in the country, offering slaves freed by the Emancipation and the 13th amendment jobs as Pullman porters.  In spite of the exploitive environment in which they worked, these men were able to better their lives and those of their families, helping to give rise to America's black middle class.
 
The interpretation at Sunbeam includes a timeline that spans the 100 years from the Emancipation Proclamation in 1863 to the Civil Rights Movement and March on Washington in 1963 and the exhibit "Many Voices."   The  voices are those of the Pullman Company, the wealthy passengers who traveled in its comfort, the porters who provided the impeccable service that made travel by Pullman second to none, and the visitors who, it is hoped  will, upon examining the challenging content of the exhibit, raise questions and engage in civil discourse with others about it. 

Guided by its mission: Values into Action, Hildene uses Sunbeam to present a history that is illuminating and challenging in its content, one that raises questions and one intended to stimulate and encourage civil discourse. 

The story of the black Pullman porters told in the context of the Many Voices exhibit at Pullman car, Sunbeam, places Hildene on the Vermont African American Heritage Trail.
Open daily 9:30 to 4:30 year round.  www.hildene.org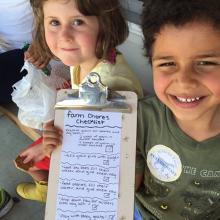 Hildene Offers Farm Chores Programs for Families
From July 8 through August 11 Hildene offers its Farm Chores programs at the Goat Dairy on Monday, Tuesday, Friday and Saturday from 9:30 to 11:00. From feeding and grooming goats to pitching their pens and cleaning their feeders to exploring the hay mow, it's an up-close and personal encounter with the farm, its friendly Nubian goats in residence, and the farm staff. Pre-registration is required at least 48 hours in advance. A family with children ages 3 through 12 can register for one morning of "Farm Chores at the Goat Dairy." The family meets the farm staff at the Welcome Center at 9:15. $20/Hildene member family of four, $30/non-member for family of four. Each additional person is $5. Children must be accompanied by an adult. To register, call 802.379.0519 or email farm@hildene.org. Cancellations must be made 48 hours in advance.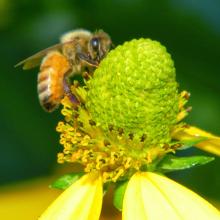 Walk and Talk: Seeds, Bees and Butterfly Needs at Hildene
On Wednesday, July 25, Hildene's horticulturist, Andrea Luchini, and education director, Diane Newton, present a workshop on supporting bees and other pollinators in our own backyards. Participants explore Hildene's grounds and gardens and observe native pollinators and the flowers that are most beneficial to them, discover differences between the pollinating bee and predatory wasp, and learn to save, store and germinate seeds. 6:00 to 7:30pm.  Check in is at the Welcome Center.  Register by Monday, July 23.  Free for Hildene members, $5 for nonmembers. For more information and to register, contact Stephanie at 802.367.7960 or stephanie@hildene.org.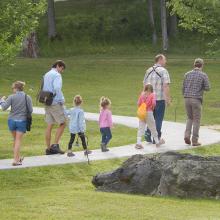 Sunday, June 10 is Community Day at Hildene, The Lincoln Family Home.  This special day is Hildene's way of thanking the community.  The public is welcome to discover all Hildene has to offer free of charge.  Guests are encouraged to bring walking shoes so they can visit the site's many venues:  historic home and gardens, Welcome Center and The Museum Store, Pullman car Sunbeam,  Goat Dairy and cheese-making facility at Hildene Farm, Dene Farm, floating boardwalk, greenhouse and twelve miles of scenic woodland and meadow trails.  Guests are encouraged to bring a picnic, stay for an hour or spend the day.  All visitors must check in at the Welcome Center to receive a sticker.  9:30 am to 4:30 pm, Free.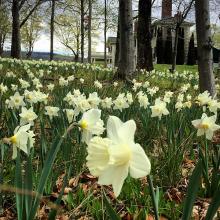 Gardens In Abundance: Variety And Beauty at the Lincoln Family's Vermont Home
At Hildene, the 412 acre estate that from 1905 to 1975 was home to three generations of President Lincoln's descendants, the spring and summer seasons in the gardens are both special and busy, attracting guests whose interests run the gamut from garden aficionado to environmentalist.  Guided by its mission Values into Action Hildene sees the family estate, not just as the historic site that it is, but as a pollinator sanctuary that it must be.  From forest to formal garden the goal is the same, to raise awareness that pollination is essential for plant reproduction and for ecosystems to endure.  Aware that pollinators are under siege, due to loss of habitat, pesticides and disease, Hildene is committed to becoming a property wide example of how to make a difference in reversing this dangerous trend, using responsible practices in its gardens, woodlands, meadows and farmland and creating educational programming around these issues.  
 
Admittedly some of the credit for the intense interest in spring is the magnificent Peony.  The more than 1,000 fragrant peony blossoms in the Formal Garden at the Lincoln's mansion draw visitors from far and wide. The garden was designed by President Lincoln's granddaughter, Jessie Lincoln, for her mother, Mary Harlan Lincoln in 1908.  Archival documents suggest that Robert Lincoln collaborated with his daughter in bringing the garden to life. The pattern is that of a stained glass window; the privet representing the leading, the flowers the glass. As a young woman, Jessie had seen such windows in the cathedrals of Europe as well as the parterre design in gardens. 

Proof that Hildene's are heirloom peonies, came with the discovery of correspondence from Robert Lincoln dated Nov. 9, 1905 and bearing the following directive, "There is at the express office, Manchester Depot, a box addressed to me from Paris, France.  It contains peony roots."  This was proof positive that the peonies were more than one hundred years old, making them centennial cultivars. Archival research also revealed that while Mr. Lincoln handled the financing, it was daughter, Jessie, who was primarily responsible for the design, placing orders and planting of the garden.  Jessie Lincoln's plant list, which included many peonies, further confirmed the age of the garden.  The prestigious American Peony Society designated two of Hildene's peonies, the Hildene and Jessie Lincoln, as previously unidentified cultivars. The study that led to this honor took place in the observation garden located behind the historic carriage barn, now the Welcome Center.

Hildene gardeners do not use synthetic pesticides and avoid the use of chemicals when possible.  Guided by an Integrated Pest Management Program (IPM), the goal is to create healthy plants in healthy gardens. In addition to not relying on chemicals and applying compost in the formal garden when possible, more plants are intentionally left over the winter to create habitat and food for winter birds and insects.

While this garden is surrounded by spectacular mountain views, the family preferred the gardens located southwest of the house down the terraced hillside, past the apple tree and Hawthorn allees for recreation and relaxation.  The apple tree allee is a meadow and informal garden designed and planted to enhance pollinator habitat.  In addition to the commonly found pollinator and butterfly plants, milkweed and golden rod, garden browsers will find lupine, Echinacea, Agastache Giant Hyssop, and more.  
The Hawthorn Allee is the historic division between the home's formal and informal area, referred to as the Cutting and Kitchen Gardens.  In the Lincolns' time, the allee led to a children's play area which included a reflecting pool and playhouse, it is now the site of the Hildene Friends Walk where volunteers who have been integral in making Hildene what it is today are honored.     
Records and historical photos indicate that the Cutting and Kitchen Gardens behind the Lincolns' carriage barn, now the Welcome Center and The Museum Store, supplied the family with a full range of vegetables, berries and fruit.  The Plant A Row vegetable, butterfly, cutting, and observation gardens are located here, as well as a cold compost bin.
 
For more than a decade garden volunteers have grown hundreds of pounds of vegetables annually for the local food cupboard in the Plant A Row vegetable garden.  The cold compost bin located just behind the garden is used for vegetables and other easily broken down food scraps and garden debris. The Butterfly Garden is designed to attract different species of butterflies and thus contains a variety of nectar plants, food for adult butterflies, and host plants, food for caterpillars.  Most caterpillars depend solely on specific plants. This garden has milkweed for Monarchs, dill for Eastern Black Swallowtails, and mallow for Painted Ladies. By having both nectar and host plants there is the opportunity to observe the complete life cycle of butterflies. A variety of nectar plants, blooming at different times, is planted in order to have continuous blooms throughout the season. There are also sunning spots for basking, puddling areas, and shrubs and bushy flowering plants for shade and shelter. Hildene Horticulturist, Andrea Luchini refers to the garden as a "purposeful mess" noting that, "Pollinators and other beneficial insects need leaf debris for shelter and for the little rain puddles.  Interpretive signs identify host plants as food resources for specific butterflies.  Education Director, Diane Newton calls the Butterfly Garden, "an invaluable educational resource."  The Soft Fruit Cage is a prime spot for pollinator enhancement. To encourage them to be there all season long, flowers that bloom in different times all during the season must be planted and others often seen as undesirable, for example the dandelions in the side bed, need to stay.  Hildene guests can now find currants, blueberries, gooseberries, raspberries, and strawberries for the tasting in addition to a cherry tree and grape trellis in the cage.
 
Also located in this area is the Cutting Garden, a source for a supply of fresh flowers for use by the renowned "Hildene Flower Ladies."  These volunteers use fresh flowers from the garden, as well as their own, to create arrangements weekly that are placed throughout the Lincoln home and Welcome Center, bringing the outside gardens' beauty inside. 

A good portion of the family's estate is forested and Hildene's Forest Management Plan is a model for stewardship. The protection of forests is important as pollinators and trees need each other for survival. Many flowering trees and shrubs need insect pollination for flowering and fruiting, just like our vegetable crops do.   This increases food for wildlife and biodiversity in general.  Forest edges, the transition areas between forests and fields are crucial pollinator habitat.  Hildene's management plan also includes our 80 acres of wetlands and the protection of that very valuable area.  Wetlands are rich in biodiversity, they purify and replenish water, act as a sponge against flooding and drought, and store carbon.

The Dene Farm is a great example of this crossover and the different habitats that are all connected. The farm is located down along the Battenkill and adjacent to our wetlands.  There is also a forest buffer between the wetland and the fields.  The new farm provides the opportunity to create pollinator habitat as we develop and grow.  The farm manager, education director, and horticulturist all work together at the farm.  Some of the ideas already implemented include:  Using beneficial insects over pesticides for gardens, Pollinator habitat (specific plantings) and bobolink sanctuary, using animals to build the soil instead of adding lots of outside inputs, focus on soil diversity and soil health.

Since Hildene visits all begin and end in the Welcome Center, The Museum Store is the place to be for products that reflect the rich experience to be had at the historic site.  In the spring the shelves and tables come to life, just like the gardens, with all things floral.  From peony soaps, candles and perfumes from England, France and the United States to stationery and linens, guests' purchases will provide them with a memory of the beautiful flower year round.  Historic Peony Seeds and fledgling plants propagated from peonies originally planted by Jessie Lincoln are also available.  New this year will be a custom designed tote bearing the peony image.  There are gardening books for young and old, garden puzzles and apparel from garden logoed tees to straw gardening hats.  What would a garden be without its trusty pollinators, so honey product and all things birds and butterfly are also available.  

Exploring Hildene's gardens is only part of the excitement of a day at The Lincoln Family Home and estate.  Guests also enjoy visiting the mansion and Lincoln exhibit, Hildene Farm and cheese-making facility, the 1903 restored wooden Pullman palace car, Sunbeam, and the woodlands and trails that crisscross the estate. 

The Lincoln Family Home at Hildene is open daily year round from 9:30 am to 4:30 pm.  To learn more about Hildene visit www.hildene.org or find us on Facebook.
2018 Lincoln Essay Competition Winners Grappled With Meaning of Patriotism
The winners of the 2018 Hildene Lincoln Essay Competition were selected from 187 entries from Vermont eighth graders in 38 schools, from as far north as Franklin County and as far south as Windham County. In the words of Hildene President, Seth Bongartz, "Using Abraham Lincoln's legacy as touchstone, the goal of the competition is to promote awareness in the minds of a young generation of Americans of the responsibility each of us has to do our part to make our community, our state, our country and even our world a better place." This is an objective that fits squarely within Hildene's mission: "Values into Action."
In the fall of 2017 application packets for the Hildene Lincoln Essay Competition were distributed to teachers of 8th grade English, history, and social studies, and to librarian and homeschool networks statewide. All materials were also available online at www.hildene.org/schools.html.
Before taking on the 2018 challenge, students were asked to grapple with the concept of what it means to be a patriotic American. This is a topic that can sometimes lead to heated debate, thus students were made aware that in his time, President Lincoln was viewed as both a traitor and a patriot. Many Americans believed his actions to abolish slavery threatened their economic livelihood and flew in the face of the Constitution and their idea of American freedom. Others came to view President Lincoln as the epitome of patriotism because he wished to preserve the Union at all costs and because he knew the Union could not allow slavery and be a true democracy with justice for all: the "last best hope of Earth." Today the nation is again deeply divided on many issues and among them is the concept of patriotism.
This year's young writers were asked to respond to the following prompt in 500 words or fewer: Describe a current or recent event in which the actions of the participant(s) may be viewed as patriotic by some and as unpatriotic by others. Discuss the differing points of view. What is your position and why?
Blind judging was done by a panel of judges based on the content, the student's understanding of the subject and her or his ability to convey that understanding using good writing practices including style, composition, grammar and factual accuracy. Hildene applauds all who participated in the competition for their essays on what it means to be patriotic.
Students analyzed an array of recent incidents in which the actions of the participants could be viewed as patriotic by some and unpatriotic by others. It was interesting for the judges to read the different perspectives students held, especially when writing about the same events: the removal of Confederate statues, NFL players taking the knee in protest during the national anthem, the Women's March on Washington, the President's travel ban for 8 predominately Muslim countries, efforts to ban transgender people from serving in the military, Edward Snowden's actions, granting citizenship to illegal aliens who are US veterans, to name a few. They were equally impressed with the ability of eighth graders across the state to thoughtfully articulate the different perspectives as well as their own positions.
This year's winners are: First Place, $1,000, Rebecca Cunningham, Edmunds Middle School, Burlington; Second Place, $750, Dahlia Rubin, Edmunds Middle School, Burlington; Third Place, $500, Elise Pricer, Edmunds Middle School, Burlington; Honorable Mentions, $200 each: Anna Diebold, Edmunds Middle School, Burlington; Iren Santana Hangen Vazquez, Long Trail School; Julia Keeton, Edmunds Middle School, Burlington; Skylar Platt, Harwood Union Middle School, Moretown; Joshua Snide, Mount Anthony Union Middle School, Bennington. Winners will be honored at a celebratory luncheon hosted by Hildene at The Lincoln Family Home on Sunday, May 20. All 2018 Hildene Lincoln Essay Competition winners will receive their awards and the first, second and third place winners will read their essays aloud. These essays will be available for viewing online at www.hildene.org, beginning May 21, where Hildene will also list the topics addressed by the 187 participants.
To learn more about the Hildene Lincoln Essay Competition or to make a reservation to attend the luncheon, contact Stephanie at 802.367.7960 or email Stephanie@hildene.org.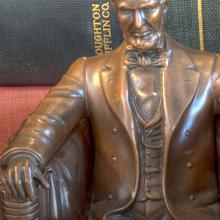 Hildene President to Speak on Lincoln and Slavery
On Sunday, January 22, 2017 at 2:00 in the Beckwith Room, Hildene presents "The Evolution of Lincoln's Engagement with the Issue of Slavery." In the wake of the national celebration of civil rights icon Martin Luther King Jr.'s January 16th birthday, Hildene President, Seth Bongartz, will shed some light on the complex thinking of one of the nation's earliest civil rights activists, President Abraham Lincoln.

When Reverend King delivered his famous "I have a Dream Speech" on the steps of the Lincoln Memorial in 1963, he said, "Five score years ago, a great American, in whose symbolic shadow I stand, signed the Emancipation Proclamation … a great beacon of light and hope to millions of Negro slaves, who had been seared in the flames of withering injustice." It then was, and now is, widely known that Lincoln hated slavery from the time he began to form his own thoughts as a young man and it was Lincoln who brought about the end of slavery. Yet he also long thought blacks to be inherently inferior to whites. Bongartz will explore that incongruity and focus on how Lincoln's thinking about both slavery and the place of blacks in American society changed over the course of his lifetime, with important events such as the repeal of the Missouri Compromise, getting to know and respect Frederick Douglas and the valor of black troops in the Civil War, serving as catalysts. Bongartz will suggest a progression through which Lincoln eventually began to line up his disdain for slavery with the reality of blacks being fully entitled to the same rights and privileges afforded whites. There will also be time for questions and discussion.

This Hildene program is free to Hildene members and $5 for non-members. Check in is at the Welcome Center. General Admission is not required for attendance at this presentation. For more information visit www.hildene.org, call 802.362.1788 or email info@hildene.org.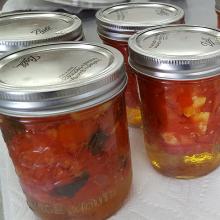 Preserving the Harvest: Pressure Canning Workshop
On September 11 at Hildene, Jane and Ken Moriarty, who have been doing their own canning for years, will lead participants in making a simple tomato sauce in a "how-to-begin home pressure canning workshop." Starting with how to prepare vegetables through to the finished Mason jar, participants will learn about supplies and techniques that make canning fun and easy. Beyond the two-hour basics class there will be a jar-cooling waiting period for any who wish to stay for a "do-it-yourself" guided round two. All participants will go home with a jar of tomato sauce. The workshop from 1:00 to 3:00 is limited to 15 participants. $15 for Hildene Members. $20 for non-members. To register call Stephanie at 802.367.7960 or email stephanie@hildene.org.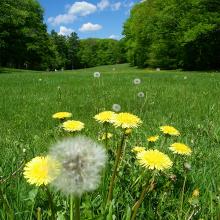 At Hildene: The Perils of Pollinators ... Rethinking Your Lawnscape
On Tuesday, August 9, from 3:00 to 4:30 pm, workshop presenters Andrea Luchini, Hildene Horticulturist, and Diane Newton, Hildene Education Director, lead a presentation and discussion on native pollinators, the perils they face, and what to do to enhance their numbers in our own backyards. Following the presentation, participants explore Hildene's grounds and gardens to observe native pollinators and see how the simple principles of pollinator conservation can be implemented into any landscape. Registration is strongly encouraged: $10 for Hildene members, $15 for non-members. For more information and to register, contact Stephanie at 802.367.7960 or stephanie@hildene.org. Check in at the Welcome Center.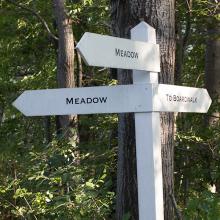 Hildene Offers Summer EcoTour of the Dene
On Thursday, July 14, from 9:30 am to noon, Hildene's horticulturist, education director and Dene Farm manager will lead a program on the ecology of Hildene's lower meadows and wetland. Andrea Luchini will discuss the issue of invasive plants. Diane Newton will lead the group into the wetland for a hands-on activity to gain an understanding of the ecosystem and its ecological importance. Brooke Decker will complete the tour with a visit to the adjacent bird sanctuary where she will talk about meadow ecology and efforts to encourage bobolinks and other pollinators.

Registration is required. Enrollment is limited to 20 participants: $10 for Hildene members, $15 for non-members. Attendees will park at the Welcome Center and Hildene will provide all transportation to and from Dene Farm. The bus will leave the parking lot promptly at 9:30 am. Participants should wear comfortable walking shoes and bring a water bottle. The shuttle will return to the Welcome Center by noon. The rain date is Thursday, July 21, from 9:30 am to noon.
For more information and to register, contact Stephanie at 802.367.7960 or stephanie@hildene.org.
Hildene President Speaks: Relevance of Lincoln's Greatest Speech
On Sunday, January 17, 2:00 to 3:00 pm, Hildene President, Seth Bongartz, will deliver a talk on Abraham Lincoln's Second Inaugural Address. Bongartz will delve into the meaning, context and present day relevance of the President's greatest speech, noting that the choice of Martin Luther King weekend for the presentation is opportune. 

While Lincoln's famous inaugural address and Martin Luther King's historic "I have a Dream Speech" are separated by 100 years, both mark important eras in our nation's history, both are compelling, and each has had a dramatic impact on the social conscience of the nation. In his, Lincoln spoke the unpleasant truth that all Americans were complicit in the evil of slavery. He viewed the acceptance of this reality as a pre-requisite for reconstruction and national unity. King's speech focused on the injustice of segregation and the unfinished work resultant of the nation's failure to follow through on the promise of reconstruction. By so doing, both Americans selflessly faced the dangerous opposition to their positions and both paid the ultimate price. 

This Hildene program takes place in the Beckwith Room. Admission is $5. Hildene members are free. For attendees wishing to extend their visit to Hildene on that day, the $5 fee for the talk can be applied to the general admission charge of $20. 

Hildene's guest experience includes: a visit to presidential son Robert Lincoln's home and the exhibit "The American Ideal: Abraham Lincoln and the Second Inaugural;" Hildene Farm goat dairy and cheesemaking facility; and the restored 1903 Pullman car, Sunbeam and exhibit "Many Voices." 

Hildene, The Lincoln Family Home is open from 9:30 to 4:30 daily. Admission is $20.00 for adults and $5 for children 6 to 14. Members and children under 6 are free. Admission is not required for visiting the Welcome Center and The Museum Store. For more information visit www.hildene.org or Facebook.